Shopping Cart
Your Cart is Empty
There was an error with PayPal
Click here to try again
Thank you for your business!
You should be receiving an order confirmation from Paypal shortly.
Exit Shopping Cart
Get the Best in free to low cost Make Money Online
Programs, Software, Trainings and Reviews,
to generate extra income to Work From Home Today!

This what they say there mission is:
To Help People Get Healthy, And Stay Healthy Without Having To Spend A Fortune To Do It.
With over 92% of Americans deficient in one or more vitamins or minerals, most people are not getting everything their body needs from food. The longer your body goes without the nutrients it needs to stay healthy, you don't digest food properly, your organs fail to function at peak levels and your immune system breaks down. All of which can be avoided through proper supplementation.
At LiveGood, not only has our industry-leading team of natural health experts created the most complete, functional, and essential vitamins, supplements, and skin care products available anywhere using only the highest quality ingredients on the planet, but because we don't sell them through stores, we make them available to you at a fraction of the cost of other brands!
LiveGood is a new company with old experienced leaders. Take for example:
The Founder CEO Ben Glinsky
He has over 20 years of experience owning and running some of the most successful companies in the Nutritional Supplement industry, Ben knows how to help people win!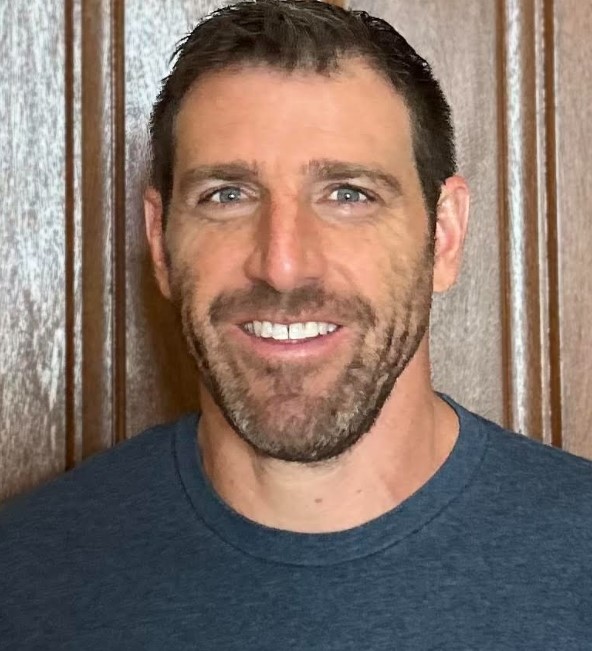 Ryan and Lisa Goodkin - Director of Product Development.
Has a doctorate in pharmacy from Palm Beach Atlantic University and a degree in science and nutrition from Florida State University, Ryan has a unique background of being both a natural health practitioner, as well as a pharmacist.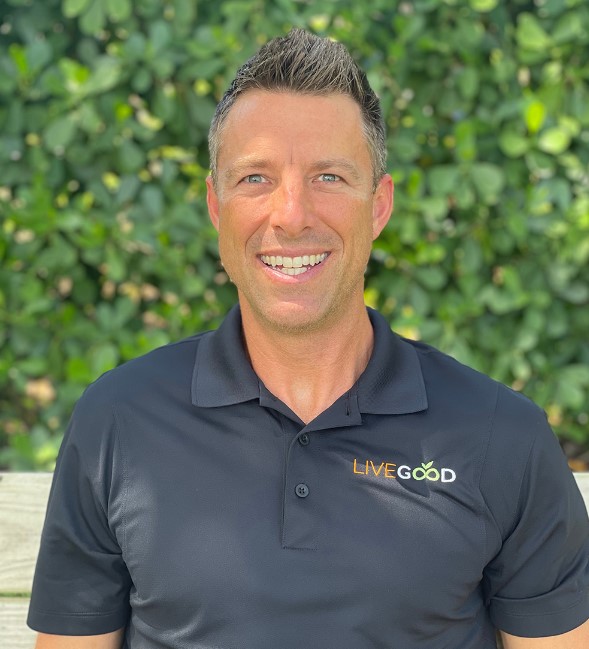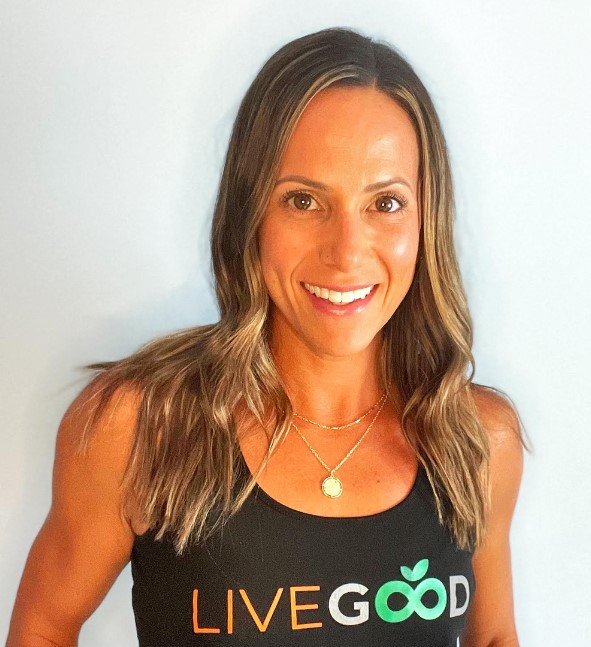 NAUDER KHAZAN - Is Director of Network Marketing.
A legend in the network marketing industry, Nauder has coached, trained, and helped thousands of people be better, do better, and achieve more than they ever thought they could. Nauder is a true leader and friend to everyone.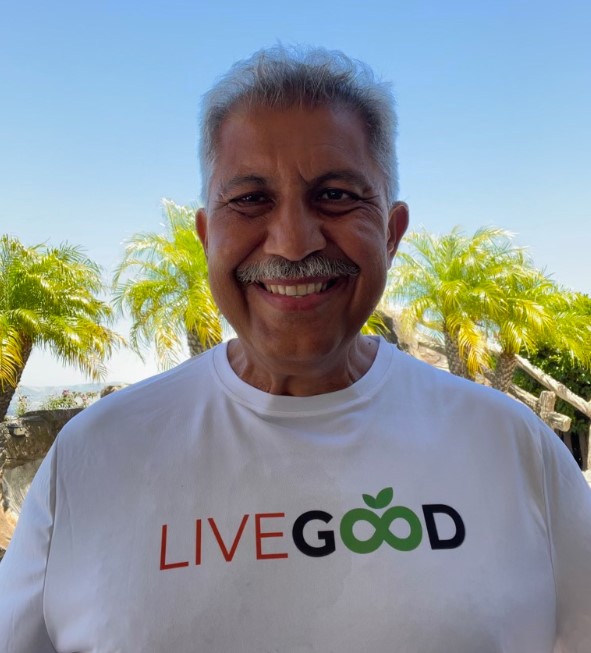 Here are 3 Great Reasons Why LiveGood is a Good Company to look at right now.
1. THE PRODUCTS

a. At least 50% off retail
b. High quality products
c. Purest most healthest ingredients
d. Direct to you door
With a commitment to helping people, LiveGood brings you the most advanced nutritional supplements on the market, made with only the purest, highest quality, results-driven ingredients on the planet, without the expensive pricing mark-ups of other companies.
World-class manufacturing facilities to ensure top-notch consistent quality, with unique and powerful formulations that are unmatched anywhere, they pride themselves not only on creating products that are good for your body, but on creating products that GET RESULTS!
They have Super Greens for immune protection, energy and recovery, stress, digestive health and detox support.
Super Reds for cardiovascular health, circulation, sexual health, brain and cognitive fuction.
Multi Vitaimains for men and for woman.
Vitamain D and K for strong Bone Density and Healty Heart Function.
Magnesium Complex for Maximum Muscle nerve energy and support, and other product for sleep support, plant based protien, cardiovascular health and circulation, organic coffee, CBD oil and pills, advanced inflamation management, essential aminos, energy and electrolytes, instant youth formulas, and to top it off they have cool merch like T shirts, hats, and smoothie bottles.
2. The Refferal Compensation Plan
To get paid with this company they have a one time affiliate fee of $40 and a $10 monthly fee. With this you will be able to participate in the compensation plan.
In there compensation plan you can get paid in 6 ways:
The company boasts that you should be able to earn $2000 per person even without enrolling other people!
1. Weekly Fast Start Commissions
For each person who you refer to LiveGood who becomes a member and an affiliate for $49.95, they will reward you with a $25 commission paid out the very next week! Plus, if any of the people you enroll choose to enroll others, not only will they be rewarded, but you will also receive additional bonus commissions up to 10 levels deep.
2. A 2 x 15 forced Matrix
When you lock in your position in LiveGood, you are given your own business center in there fast filling 2x15 Matrix. As more people join LiveGood every week, they are placed in the matrix UNDER everyone who is already in there, following their enroller. So the sooner you lock in your position, the higher your position will be in the matrix.
3. Matching Bonuses
As HUGE as the Fast Start Commissions and Matrix Bonuses are, there Matching Bonuses are even BIGGER!
On top of the $2,047.50 or up to 16,383.50 that you can earn in your personal matrix, you will also match 50% of the matrix commissions on everyone you enroll, AND a percentage everyone those people enroll FIVE ENROLLMENT GENERATIONS DEEP, regardless of where they fall in your matrix!
4. Retail Compensation
Each one of there life-changing products has a Member price and a Retail price. While most people choose to take advantage of there amazing membership for just $9.95 per month so they can save much more with Member pricing, some people may just want to make purchases at Retail prices.
 As an affiliate of LiveGood any time one of your referrals makes a purchase as a Retail Customer, you will earn 50% of the difference between the Member price and the Retail price.
Retail Commissions are paid following the same payout structure as as Fast Start Commissions. Unlike Fast Start Commissions that are only paid out one time, Retail Commissions can be earned unlimited times every time a Retail Customer places an order.
Plus, if any of the people you enroll choose to enroll others, not only will they be rewarded, but again you will also receive additional bonus commissions up to 10 levels deep.
 5. THE INFLUENCER BONUSES
For Affiliates who choose to market products to Retail Customers on a larger scale, you will earn additional bonuses on all of that volume. In fact, you will earn up to 100% of the difference between the Member price and the Retail price on all orders by your referred Retail Customers.
Influencer Bonuses are paid exclusively based on Personally Enrolled Retail Volume per month, regardless of rank.
6. DIAMOND BONUS POOL
They say the affiliates are a huge part of the success of the company. They recognize that and want to reward you even more by allowing you to share in the total sales of the entire company. Once you achieve Diamond rank, you will share in 2% of total company sales every month!
3. AUTOMATION
Last but not least, one of the reasons we love this company is they have a Powerline Building System! This is a system that helps everyone and people who do not know, or like to tell or explain anything to anyone.
With a powerline system everyone who joins or signs up to the company will get placed under you. They say you can get up to $2000 a month not reffering anyone.
So imagine if you referred 5 people?
The powerline cut off is every thursday. If you do an upgraded membership by thursday everyone that signed up after you will be kept under you.
With every amazing company timing is still always everything. The company went international so there are millions of potential people that will be signing up. Why not be on top in this company?
Another thought to get started in this company it is so affordable even for young people and colledge kids. A one time $50 and $10 a month is very low to what the monthly income can be to be healty and wealty.
This New Marketing System is Creating Residual Passive Income Fast!
Here are some other online reviews from Trustpilot: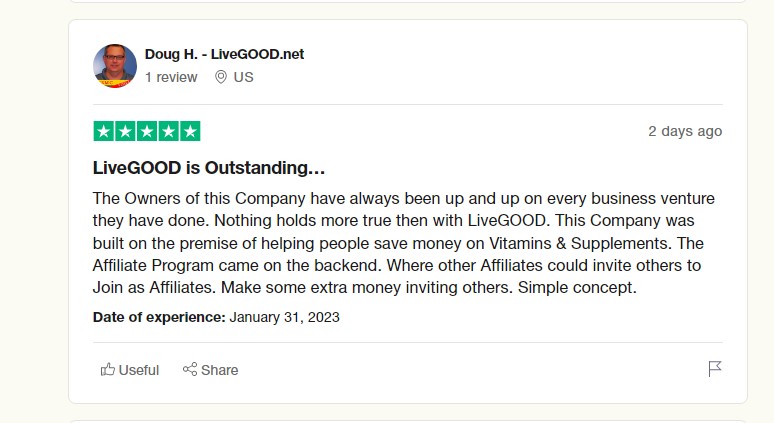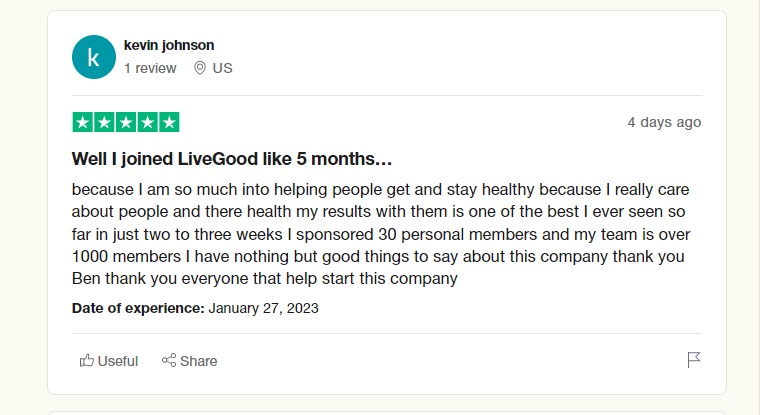 We recommend this company and if you click on any link on this page and sign up through my link here i will give you, The Complete Guide To Building A Successful Online Business Using A Free Offer PDF, with  Rebranding Software and a Ready made Funnel and Product!
Author
Andre Frith
Categories: None
/